Course Map
Find a live course near you.
View Map
Course Calendar
View live events (online and in-person) on our course calendar.
View Calendar
Upcoming Webinars
What's Going Down in Commercial Real Estate?
The COVID-19 Recession has left its mark on the economy, influencing the various types of commercial real estate in different ways. This webinar will take a look at national market trends for a range of commercial use groups, as well as some suggestions on appraising in a declining market.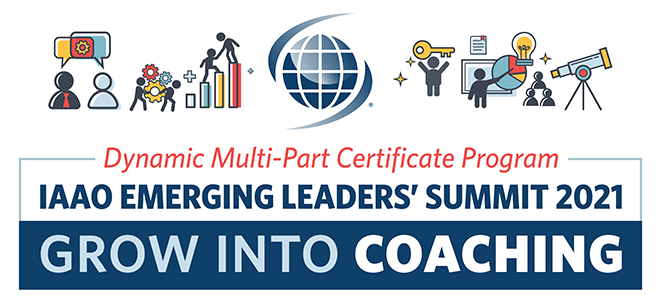 Emerging Leaders' Summit 2021
This year's Emerging Leaders' Summit (ELS), "GROW into Coaching," is a dynamic multi-part certificate program through which attendees will build an important leadership skill: coaching. Participants will engage in a content-rich program focused on leading through coaching. The GROW coaching model and a growth mindset are emphasized. The program includes three interactive live webinars (June 23, July 14, and Aug. 11), and culminates in a powerful hands-on event during this year's IAAO Annual Conference in Chicago, "Embracing Change" (live streamed as well). Presenting in Chicago is award-winning coach, author, educator and speaker, Judy Favor, Ph.D., who has helped countless others reach their potential for more than 25 years. Participants will benefit from Dr. Favor's expertise in leadership development, executive coaching, team building, and facilitation and will leave with actionable coaching skills. Registration will be accessible in the Events section of the IAAO website. Registration fees are $395 and $595 for nonmembers and includes live webinars and conference event, continued access to recorded webinars, a copy of the book Coaching for Performance, a student manual with interactive exercises, and a hands-on skill-building experience with Dr. Favor. For those unable to come to conference, the Chicago session will be live-streamed.
Got feedback? We want to hear your thoughts on the new IAAO Learn!
[{"type":"text","required":true,"label":"Name","className":"form-control","name":"name","subtype":"text"},{"type":"text","subtype":"email","required":true,"label":"Email","description":"We will contact you using this email address.","className":"form-control","name":"email"},{"type":"text","subtype":"tel","required":false,"label":"Phone","className":"form-control","name":"phone"},{"type":"textarea","required":false,"label":"Thank you for your feedback!","className":"form-control","name":"textarea-1617249896492","subtype":"textarea"}]
Contact Us
| Access Date | Quiz Result | Score | Actions |
| --- | --- | --- | --- |