400: Assessment Administration - Live Online - August 2022 - IAAO HQ
Includes a Live Event on 08/08/2022 at 9:00 AM (CDT)
Course 400 covers administrative concepts and procedures that can produce greater efficiency in the modern assessment office. Students explore the key subsystems of an organization and how to operate them more effectively. Also included is the manager's role within an assessment organization: the processes of planning, directing, coordinating, organizing, budgeting, and evaluating toward the better utilization of human and physical resources. Topics include information systems, reappraisal, setting goals and objectives, maintenance, appeals, data processing, public relations, personnel, budgeting, report reviews, ratio studies, evaluations and standards of practice.
This course is not AQB approved. Please check with your state or other organization who you'd like to recognize CEUs earned from this course prior to registration. Acceptance of CEUs from this course will vary based on their standards.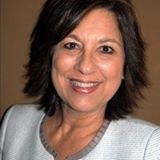 Cyndi Capps, RES
$i++ ?>
Components visible upon registration.